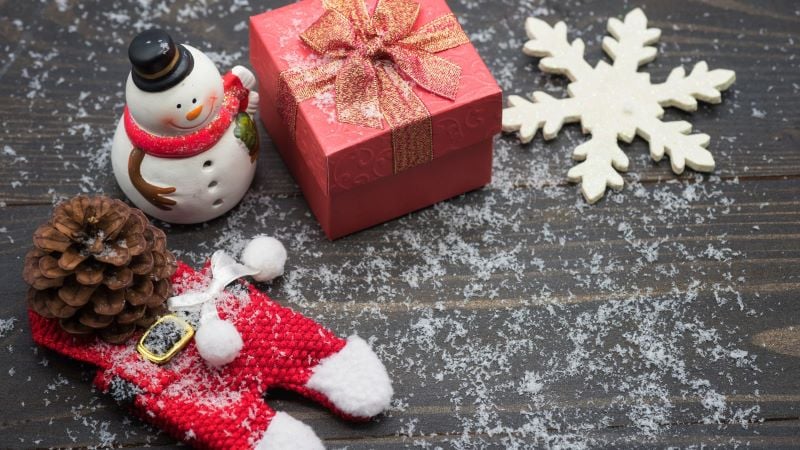 The holiday season is a time to celebrate with family and friends and enjoy all the wonderful traditions that come with it.
Keep reading for some helpful tips on preparing yourself for the holidays, including safe toy and gift tips!
How to Stay Organized During the Holiday Season
The holiday season is a busy time for everyone. Here are some tips to help you stay organized during this hectic time.
Make a list of everything you need to do and when you need to do it. This will help you keep track of what needs to be done and when.

Set aside time each day to work on your holiday tasks. This will help you stay on track and not get overwhelmed by everything that needs to be done.

Delegate tasks to other family members or friends if possible. This can help lighten your load and make things go more smoothly.

Don't procrastinate! The sooner you start working on your holiday tasks, the less stressed you'll be.

Take breaks when needed, but don't let yourself get too far behind schedule.
Creative Ways to Celebrate the Holidays With Family and Friends
If you're looking for something a little more than just the same old get-togethers, there are plenty of ways to celebrate the holidays together in a more creative way. Here are a few creative ideas for enjoying this special time of year:
Have a Decorating Party
Get everyone involved in sprucing up the house for the holidays. Put on some festive music and make it a fun competition to see who can come up with the most creative decorations.
Go Caroling
Spread some holiday cheer by going door to door singing Christmas carols. This is especially fun if you dress up in festive costumes.
Have a Holiday-Themed Movie Night
Pop some popcorn, make some hot chocolate, and relax with your loved ones while enjoying some of your favorite holiday movies.
Have a Potluck Dinner
Ask each person to bring their favorite holiday dish to share. This is a great way to try new foods and traditions from other cultures.
Spend Time Outside
If you live in an area with cold weather, bundle up and go for a nature walk or build a snowman together. If you live in a warmer climate, take a hike or have a picnic in your backyard.
Tips for Safe Toy and Gift Buying
December is Safe Toys and Gifts Month, a time to raise awareness about the importance of choosing safe toys and gifts for children. Every year, thousands of children are injured by unsafe toys and gifts. To help keep your loved ones safe this year, here are a few tips to consider when shopping for gifts:
Check Age Recommendations
Age recommendations are there for a reason. Be sure to check them before purchasing a gift for someone, as toys that are too advanced or too simple can be dangerous.
Avoid Items with Small Parts
Small parts can pose a serious choking hazard, so avoid gifts with small detachable pieces.
Look for Sturdy Construction
Sturdy toys are less likely to break and cause injuries. Avoid anything made of glass or fragile plastic.
Select Non-toxic Materials
Some toys and products contain harmful chemicals that can be dangerous if ingested or inhaled. Look for labels that say the product is made from non-toxic materials.
Following these simple tips can help ensure that your holiday gifts are safe and enjoyable for everyone.