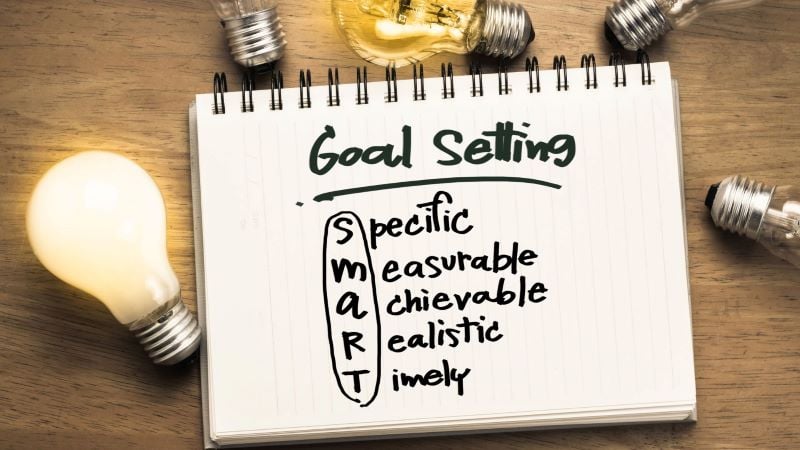 Goal-setting is an annual task that every community association should perform. It's a great way to maximize the effectiveness of your association in the coming year.
The goals set serve as a roadmap to maintain and improve your community. They keep your community on track, accountable, and financially sound.
Here are a few tips on how to set your association goals:
Examine Your Governing Documents
Reviewing your community's regulatory documents is the first step to setting effective goals. It lets you understand what decisions to make and set goals that comply with your governing documents.
You set goals that align with the current state, federal, local, and provincial codes.
Consider Your Budget
Examine your association's financial stability to determine if the budget allows improvement.
Then identify the key expenses for the coming year and see if the existing budget will support the changes. If not, check if the goal qualifies for a special assessment or other financing options.
Create a Strategic Plan
Building a strategic plan is energy and time-consuming but worth your effort. It's a valuable tool that helps define priorities, establish the desired direction, and allocate resources properly.
A strategic plan enables you to identify crucial goals, prioritize them, and examine if you require additional resources.
Ask for Contributions from Homeowners
Goal-setting is a great way to foster better and long-lasting relationships with residents. Show residents that your board values transparency by asking them to share their views during goal planning. Below are some ways to involve your community association residents:
Asking if the association's goals meet their expectations or needs
Providing updates to the goals to fit their needs
Setting up a committee to help with the goal-setting process
Holding meetings to get feedback from residents
Use SMART Formula
SMART is common acronym corporations use to make their goal-setting process a thoughtful endeavor.
It helps simplify ideas, manage time and resources, and maximize your efforts.
To set SMART goals for your community association, make them:
Specific: Your goals must be clear and specific on what to achieve. They should align with your reasons for setting them.
Measurable: The HOA goals you set should be easy to track progress. Such goals let you know if you're on the right path and achieving what you want.
Achievable: Make sure you set realistic community association goals. Realistic goals are easy to achieve using the available resources to benefit the board and residents.
Relevance: Your goals should add value to your community. They should help improve and maintain your homeowner's association and meet your residents' desires.
Time-bound: Set deadlines for your HOA goals and work to achieve them. If you're dealing with a long-term goal, divide it into smaller phases and set deadlines for each phase. Consider board members' availability when setting the timeframe for achieving your short or long-term goals for convenience.
Break Down the Goal-Setting Process
Setting goals for your community association is often daunting so breaking it down makes things easier.
Divide your goals into communication, essential, or improvement goals. Here's what to expect in each group:
Yearly Essential Goals
They're the pillar items that appear on your goal list each year and keep your community going. Examples include:
Confirming that the governing documents are in compliance
Developing the annual budget
Filing tax returns
Preparing for upcoming audits
Managing assessments
Improvement and Maintenance Goals
These goals involve scheduling routine maintenance of simple to major community areas. They include:
Asking for resident help when handling bigger improvements
Creating a preventative maintenance plan to keep core components functional
Reviewing current supplier contracts to determine if they're still necessary and competitive
Communication Goals
Fostering excellent communications with vendors, board members, and residents is beneficial.
It results in more effective collaboration, better cost control, and more satisfied homeowners. Some valuable communications goals include:
Setting up a formal HOA complaint process for residents.
Formulating communications policy to relay alert information during emergencies like fire outbreaks, major power outages, or natural disasters
Coming up with ways to fix strained relationships
Start Growing Your Community Association Today
Setting the best goals for your community association is tricky but worth it. You plan, consider your budget, review governing documents, and be SMART.