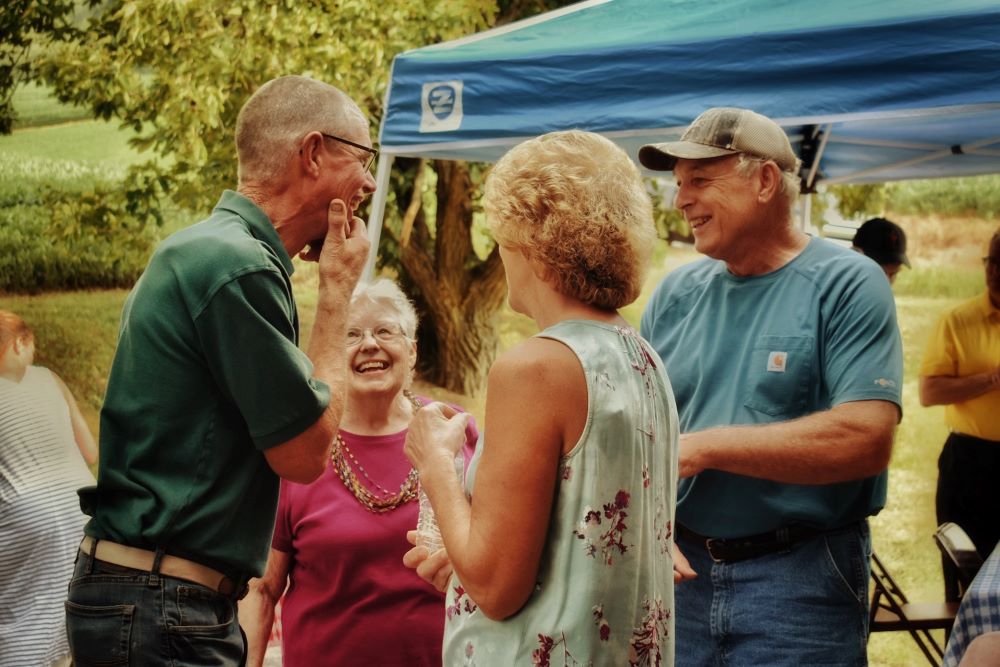 Whether the kids moved out recently and you have suddenly found yourself with an empty nest, or you have been empty nesters for a while but your house is becoming too much to manage, you may start to wonder what your options are for downsizing while maintaining your independence. If this is the case, you may want to consider the benefits of moving into an age-restricted community.
These communities allow retired or nearly retired adults to downsize and live a more maintenance-free life without giving up their independence.
If you are looking to downsize but are not familiar with age-restricted communities, keep reading for a look at what they are and the benefits of living in one.
What is an Age-Restricted Community?
So what exactly is an age-restricted community? An age-restricted community is a community for active adults (generally over the age of 55) who are looking to downsize and simplify their lives while still maintaining their independence and living in their own home.
Operated through a homeowners' or condo association, age-restricted communities offer a variety of amenities to residents, such as access to clubs, recreation centers, fitness facilities, golf courses, and structured events and activities.
It's important to note that age-restricted communities may sell or rent to people under the age of 55 if at least 80 percent of units have at least one who is 55 or older, or if all residents are over the age of 62. These communities offer simpler, quieter lifestyles while helping to improve the quality of life of their residents. Here is a look at just a few of the benefits of living in an age-restricted community.
You Get a Sense of Community
One of the biggest benefits of joining an age-restricted community is the sense of community that you will develop with your neighbors. Often one of the most difficult parts of aging is the sense of loneliness and isolation that can come as family members move away and friends grow apart.
When you move into an age-restricted community, you will be connected with people your age who share similar interests as you. You will even have the opportunity to make connections and build a new social circle by participating in community events, clubs, and activities. This can have a significant impact on your sense of well-being as you age.
Enjoy Living Maintenance-Free
Moving to an age-restricted community will help you simplify your life by allowing you to downsize. It will also remove a significant burden from your shoulders by providing maintenance-free living.
When you live in one of these communities, you get to say goodbye to yard work, snow removal, and interior and exterior home maintenance. These things are typically included in your monthly fees, giving you peace of mind knowing that your home is being taken care of. You may even have the option to add housekeeping services, allowing you to truly focus on enjoying retired life.
Enhanced Safety and Security
Even if you live in a relatively safe neighborhood, safety and security will likely become a significant concern as you age, particularly if you live alone.
Moving to an age-restricted community can then help you feel safer, as many of these communities are gated, with only approved residents and guests being allowed on the property. Additionally, enhanced security measures may be in place depending on the community, such as on-site security staff and well-lit parking lots and common areas.
Support Services Available
While being able to maintain your independence as you age is the goal, there may come a time when you need additional assistance to help you maintain your standard of life. Living in an age-restricted community can be particularly beneficial, as there are a variety of other services that you can add down the road if/when you need them.
Many communities offer a wide range of services such as meal preparation, housekeeping, pet care, physical rehab, and medication reminders for an additional fee. Having access to these services can help seniors maintain their independence for as long as possible.
Final Thoughts
Do you want to learn more about age-restricted communities and how living in one could increase your quality of life?