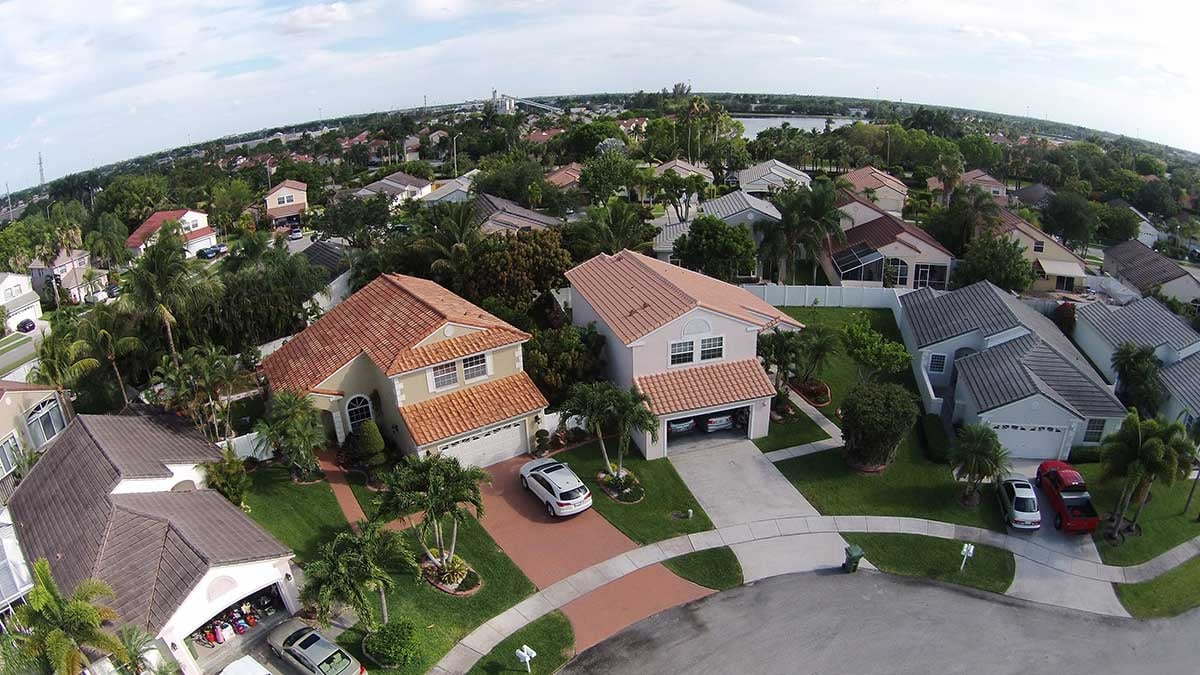 No one likes having their ability to host guests limited by an authority. Especially when they own their home and feel they should have full control over who comes and goes. It's understood that rental homes need every adult resident on the lease as a matter of legal accountability. However, most people don't realize that HOA communities also have some very good reasons to write a guest policy limiting some guest activities of community residents.
Today, we're here to talk about how to build a guest policy for your HOA community that will both prevent abuses and allow homeowners to host personal guests at the same time freely.
Why HOAs Have Guest Policies
The first step is to assess why you need a guest policy in the first place. It's surprisingly common for guest policies to become too strict in an attempt to lock down a particular problem. This can make the rules inconvenient for everyone and create more problems than the policy solves. The purpose of a guest policy is to prevent unauthorized, unsafe, and unmonitored uses of neighborhood homes, not to control the activities of homeowners.
The four biggest concerns about guests in an HOA community are:
Unauthorized Renters
Uncontrolled Guests
Airbnb Businesses
High Occupancy Safety Risks
Preventing 'Guest' Renters
The biggest issue with HOA guests is the rental ratio. Most HOAs only allow a certain number of neighborhood homes to be rented to keep the percentage of owner-residents high. However, when that ratio has been reached, or someone doesn't want to comply, they may claim to have 'long-stay guests,' and the owner happens to be traveling all the time.
The standard answer is to ban all long-stay guests or try to limit the duration that guests can stay. But this is unfair to anyone who wants to host a relative or friend for months at a time. Whether to help them out of a rough patch, gain a roommate, or enjoy summer together.
Instead, your policy could be based on owner-presence verification. The owner should still be probably living in the house, paying bills, and commuting from the home regularly. If the owner can't be reached within a week (barring one-time vacations), they should be held responsible for unauthorized renting.
Curbing Uncontrolled Guest Behavior
Another issue with guests is when the owner does not take responsibility for guest actions. Whether the owner is out and allowing guests to house-sit for them or the owner simply doesn't stop long-stay guests from causing problems, the neighborhood suffers when guests are misbehaved.
Fortunately, you don't actually need a guest policy for this issue. Just like you don't care who cuts the grass, it also doesn't matter who's bumping the music at 3 AM or shouting at neighbors. If a house is the source of behavioral problems, hold the owner responsible. They will either pay the fines for misbehaved guests or get the situation under control.
Airbnb Customers vs. Personal Guests
Airbnb is a complicated issue for HOAs because there aren't may existing laws to deal with the situations that arise. Most communities won't mind if an owner-resident periodically hosts someone who rents their spare room for a few nights. Unless you're a condo association and excessive foot traffic becomes a problem.
The real issue is with owners who vacation-rent out their entire home, essentially turning into a disruptive high-turnover rental rather than a stable residence. This can be bad for the neighborhood, no matter how highly the Airbnb home is rated online. Ideally, you can treat this as an 'unauthorized renter' situation and insist that the owner either occupy their home or register as one of the few permitted rental houses in the neighborhood. Alternatively, if they want to keep using Airbnb, they should be present and contactable while guests are booked.
High Occupancy Concerns
The smallest concern for HOA guest rules, though still an issue, is high occupancy. Technically, it's not your business if homeowners want to throw a well-mannered party or host their entire family for the holidays. However, it does become a problem if twenty people are living in a two-bedroom for more than a few weeks.
It is reasonable to set a high-occupancy duration limit in your guest policies. First, define high-occupancy with a formula (how many square feet per person is 'high occupancy'). Then define an amount of time a home may remain in this residential state. One party is fine. A week of relatives may be fine. However, over-packing a house in the long term is a serious health and safety risk.
Reasonable HOA Guest Policies
The key to writing reasonable HOA guest policies is to remember that those subject to the policies are homeowners, not renters or employees. The policies should be as lenient as possible for when owners are in-residence and present when called upon. This allows your community members to conduct their lives and host guests as they see fit. As long as they are actually living in the home.
The real concerns usually crop up when homeowners fully move out in order to host long-term renters or vacation-rental guests as the primary residents. By making most of your policies contingent on owner occupancy, you can provide freedom to those with legitimate guests and only penalize those who are trying to break the rules by calling renters guests.
Moreover, of course, it's perfectly reasonable to hold members responsible for the behavior of their guests, whether or not the resident is present at the time. Provided at least one warning be issued (and received) before real penalties arise. For more professional advice on HOA management and effective policies, contact us today!