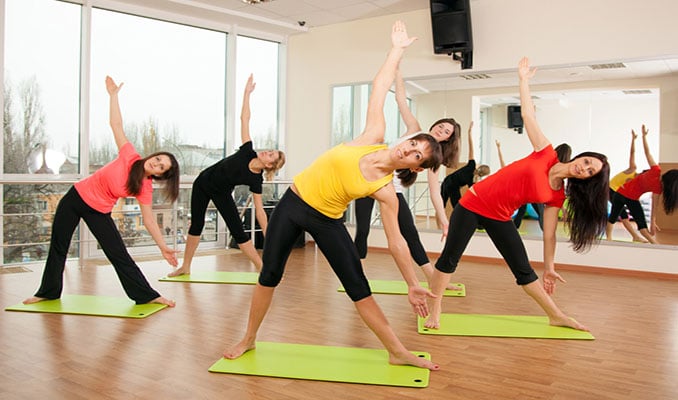 The value buyers and residents place on luxury amenities are shifting as people seek conveniences that help make their lives easier. One precious commodity for everyone these days is time. Luxury amenities that save residents time are well worth the investment for developers, association boards, and buyers. Let's take a closer look at some of the hottest luxury community trends shaping the 2019 market:
Coworking Space
With more people working from home, coworking space is a hot trend for community associations. An on-site business center, complete with strong and reliable WiFi is an attractive option over a noisy coffee shop. Even a common room for sharing keeps telecommuting and freelancing residents close to home but away from in-home distractions.
Pet-Friendly Upgrades
According to a recent survey by the American Pet Products Association, 68 percent of American households own a pet. Dogs take the top pet spot with an estimated 60 million U.S. households home to a canine. Luxury upgrades for these four-legged residents include such features as weathered-protected dog walks and in-house pet spas. Roof-top dog parks are also an option in some associations.
Storage Solutions
Living in a high-rise luxury condo sometimes means limiting the living space to the essentials. As more cities go green and encourage bicycling, storing bikes in a bike room is an attractive option for buyers. Wine lockers and stroller storage are also amenities that residents find useful and helpful when it comes to the luxury of saving space in their home.
Kid-Friendly
On-site childcare is a convenient luxury for parents who are constantly on-the-go. Children are able to interact with other children from their association, resulting in familiar faces and a better transition from parent to teacher. Other luxury amenity trends that create opportunities for family engagement are ice skating rinks and bowling alleys. Outdoor movie nights and summer BBQs are additional ways to engage not only families but the entire association.
Environmentally Friendly and Smart Technology
Luxuries that protect the environment and smart technology that makes life easier are increasing in popularity. Electric car charging stations and association rideshare programs are selling features for today's environmentally conscious buyers. Smart technology trends, including smart thermostats and keyless entry locks, are also a popular trend to watch for in luxury condo associations.
Location is Still Everything
No matter how many luxury amenities are available, the condo location remains a top priority among buyers. The closer the location to dining, shopping, and public transportation, the better for those seeking convenience. This trend never goes out-of-style and can mean everything from new construction to a renovated property.
About GrandManors
Today's busy climate is changing the way we define luxury. While some levels of luxury remain, like, for example, spoiling our pets, we tend to focus on amenities that make our lives easier.
At GrandManors, we provide professional property management services for luxury high-rise condos. Our highly-skilled team is experienced with the work necessary to maintain a lifestyle of excellence for residents and that helps to maintain property values.
GrandManors provides staffing at all levels, including general managers, concierge, housekeeping, maintenance, valets, and food and service staff. All staff is highly dedicated to providing the best customer service possible.
Create the lifestyle your association deserves by partnering with GrandManors. Our experience includes not only high-rise condos but other types of luxury properties. If you're interested in learning more about our services and how we can help your association contact us today.
Luxury means different things now as people protect their limited time. By developing the right luxury amenities for your residents, you'll enhance their lifestyle in the very place they call home.