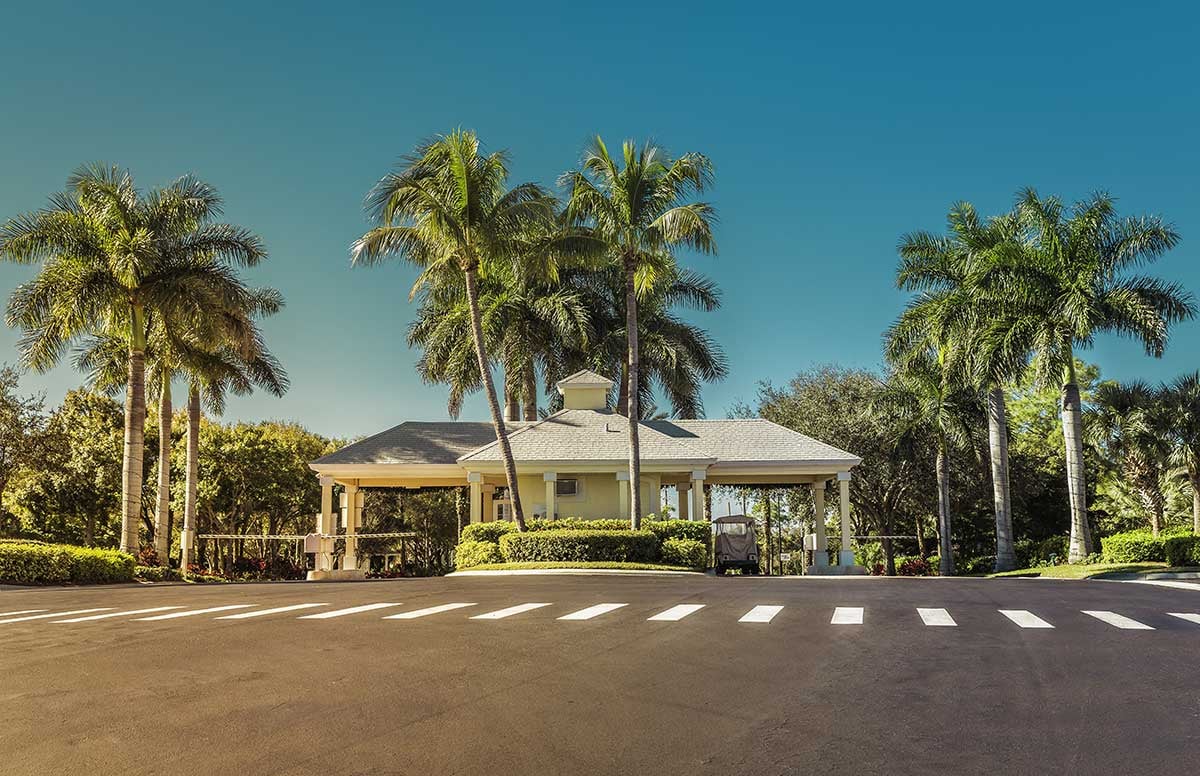 A safe neighborhood is a top priority of home buyers. For many of these home buyers, a gated community is an attractive option. The gate represents protection from the outside world by the careful monitoring of those entering the community. Is a gate, guarded or otherwise, an accurate representation of protection or just an illusion? Let's examine the pros and cons of gated community associations.
Pros
Gated communities do offer security due to the fact they are more difficult to access than non-gated communities. Solicitors are mostly nonexistent and while there is no guarantee of no crime, gates are a deterrent to criminals.
Gated communities have fewer cars and traffic. Traffic is mostly visitors, delivery people, and contractors, to name a few. Fewer cars result in quieter streets.
Gated communities hold residents to a higher standard of home quality. There are often strict building codes and rules regarding lawn maintenance.
There are 2 types of gated communities: those with guards and those with automatic keypads. Communities with guards are more expensive than those with keypads.
Cons
Gated communities with automated keypads aren't difficult to breach. All it takes to breach the keypad is for a neighbor to share the code with a delivery person, friend, or relative.
Gated communities with guards face different issues. Friends and relatives may encounter long waits to enter the community around the holidays. Some communities may limit the time contractors may work inside the community. In fact, some communities even block contractors on holidays.
For homeowners who commute, reaching home may take a few minutes longer each day as gated communities are far from main roads and services.
While gated communities provide less traffic noise, road maintenance is up to the community as the roads are private. This added cost may be a deterrent to home buyers as repairing potholes may add up over time.
Is a Gated Community the Right Choice for You?
Security experts warn that crime can and does happen anywhere and everywhere. In fact, statistics show that crime rates of gated communities are about average with non-gated communities. The best action regardless of where you live is to protect valuables by securing your home. Many people who purchase homes within a gated community like the prestige of living in such a neighborhood. The gate, while sometimes more of an illusion of security than actual protection, is still attractive to home buyers. The less traffic and the monitoring of who is coming into the community are worth the extra price of living in such an area.
Well managed HOAs help in managing any issues of gated communities. Home and road maintenance are just two issues an HOA is helpful in addressing. HOAs are helpful in non-gated communities too. Fears regarding security concerns are often alleviated when discussed with neighboring homeowners.
Many gated communities have clubhouses or recreation centers that serve as community gathering space. Monthly events, such as cookouts or book club meetings, create a strong sense of community. Gated communities also have private amenities such as golf courses and tennis courts.
Feeling safe in your home and community is, without a doubt, a top priority. Whether you want the prestige of a gated community or the site of a gate just makes you feel safer, then a gated community might be right for you. Just keep in close thought and consideration the added costs, like the cost of a guard. Weigh the considerations of a non-gated community, where there is a chance for more traffic and no monitoring of who enters the community.
If you are trying to decide among a gated or non-gated community, contact us today.