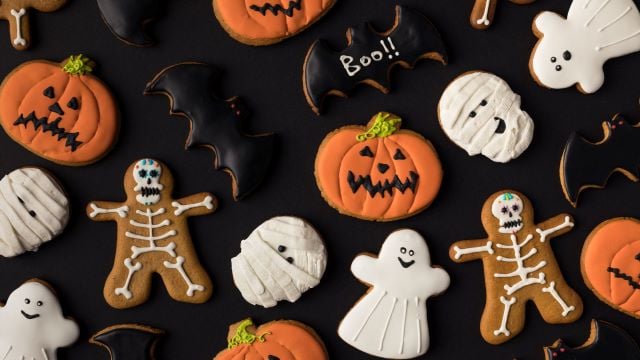 Halloween, with its spooky decorations, creative costumes, and a dash of frightful fun, is a much-anticipated holiday in many communities. It's a time when residents come together to celebrate, decorate their homes, and create lasting memories. However, as board members, it's crucial to balance the excitement of the holiday with the safety and well-being of your community members.
Keep reading for tips on how to have a safe and enjoyable Halloween celebration in your community.
Creative Halloween Celebration Ideas
Pumpkin Carving Extravaganza
Host a pumpkin carving event where residents can showcase their carving skills. Provide pumpkins and carving tools, and set up a carving station in a common area. This can be a fun and artistic way for neighbors to bond.
Themed Costume Parade
Encourage residents of all ages to participate in a Halloween costume parade. Set a theme or let them get as imaginative as they desire. Have a panel of judges award prizes for the most creative costumes.
Haunted House Adventure
Transform a common area or clubhouse into a spooky haunted house. Residents can volunteer to be "scare-actors" or help with decorations. Charge a small admission fee or ask for donations to raise funds for community projects.
Glow-in-the-Dark Dance Party
Host a Halloween-themed dance party where residents can groove to their favorite tunes in glow-in-the-dark costumes and decorations. This is a fantastic way for neighbors to let loose and have fun together.
Ghost Storytelling Night
Arrange an outdoor gathering where residents can share spooky or funny ghost stories. Provide marshmallows and sticks for roasting marshmallows over a campfire to add to the atmosphere.
Halloween Safety Tips
Enhance Visibility
Prioritize safety by ensuring that streetlights are in working order, well-lit areas are easily accessible, and pathways are clear. Encourage homeowners to illuminate their homes and walkways, providing better visibility for trick-or-treaters.
Traffic Management
Recognize that Halloween can attract an influx of visitors to your neighborhood. Collaborate with local law enforcement to manage traffic and ensure the safety of pedestrians, especially the little trick-or-treaters.
Costume Safety
Share costume safety tips, such as ensuring costumes are flame-resistant and free of tripping hazards like long capes or oversized shoes. Masks should not obstruct vision, and reflective tape or accessories can improve visibility.
Allergen Awareness
Remind homeowners to be mindful of food allergies when distributing treats. Some children may have severe allergies to common ingredients like peanuts. Consider offering non-food treats as alternatives.
Remind Parents to Inspect Their Children's Candy
Parents should always inspect their children's candy haul before allowing them to consume any treats. Encourage residents to give out factory-sealed candies and avoid homemade treats.