No matter how small your patio might be, it's possible to transform it from one of those small common spaces you see in your neighborhood to a tastefully decorated outdoor space. While you may not have all the room you need to turn your dream backyard into reality; a small outdoor space gives you a chance to create a cozy little slice of heaven for you and your household. If you have no idea where to start, here are a few creative ideas to get you started.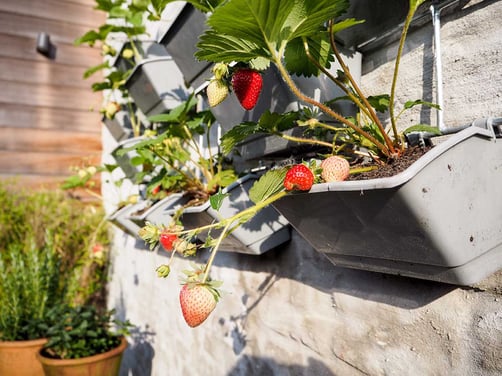 How to Spice up Your Small Outdoor Space
Spicing up your small space and turning it into an irresistible hangout is no rocket science and neither does it require a considerable budget. You just need a few tricks up your sleeve as described herein, and you'll be good to go
Let an In-Built Bench Do the Magic
If your patio is incredibly tight on space, then an in-built bench is a great way to make the most out of it. Such a bench is usually customized to fit into your space, which makes it even more ideal as you get total control on how you want it to look. For a contemporary and vintage look, go for an inbuilt wooden bench and then later bring in a table and one or two stools to create the perfect chill spot. While at it, keep in mind that accessories will make your space appear bigger and cozier. Hence, dress up your bench by adding a few pillows, throws, and a beautiful rug to maximize comfort.
Create an Optical Illusion living
Living in a luxury condo managed by community associations comes with a whole bunch of perks. For instance you never have to stress about security, maintenance or upkeep. As a result, they're quite popular and demand is high. To satisfy this demand, HOAs are often left with no option but to reduce square footage which in turn means residents share common spaces and get smaller private outdoor yards.
Nonetheless just because the patio is small doesn't mean you forego the benefits that come with living in such a community. You can still enjoy these perks and at the same time the pleasure of having ample outdoor space by creating an optical illusion. There are many ways to trick the eye, but one of the most effective is using bright colors.
For instance, the blue color tends to blend with the sky visually. Hence, painting your wall blue hides its hard edges, creating an illusion of a bigger space. Painting your deck with other bright colors also achieves the same effect.
If plants are your cup of tea, you can also use them to create an optical illusion of a bigger space by going vertical. Get yourself a few potted plants and create a beautiful hanging garden. Adding a few potted plants on your wall adds height and also draws the attention of your visitors away from the small space.
This, combined with the bright colors, is guaranteed to make small community spaces appear bigger. You can also place a few potted plants on the floor. However, be careful as too many potted plants will quickly clutter your space up, making it look smaller, which is what you're trying to avoid in the first place.
Screen Your Space
In small common spaces, privacy might seem like an elusive pipe dream. However, with outdoor drapery panels, a lattice panel screen or a DIY bamboo screen you'll stylishly keep your business under wraps from nosey neighbors. For instance, outdoor drapes will give your small space an elegant and homely touch. If you have nowhere to hang the drapes, you can use the alternatives or get to work by installing a wood frame.
Let a hot-tub Reign
After a long day, we all want to come home to a long relaxing hot shower and then later slip into our pajamas. If you have a small balcony, you can make your evenings even more exciting by getting a medium sized hot tub. With this, every day will be a spa day for you and your significant other.
We believe there's no better way to unwind than sitting in a hot tub in the evening, sipping your favorite drink while enjoying views from your balcony and catching up with your spouse or friends. Spice up things by adding essential oils to your water to make the scene even more relaxing and thank us later!
But before anything ensure you consult the property managers to avoid sticky situations. Also, don't forget to screen your balcony for privacy sake!
Hammocks All the Way!
Again if you only remember you have a balcony when it's too hot inside, then a hammock is also a simple yet sophisticated way to enjoy your summer naps and get tanned. Bring in a hammock and install it on your favorite spot on your balcony. To create a complete impression of your own small jungle world, bring in faux grass and add a few faux plants and your summer naps will never be the same again.
Finally
Turning your balcony into a space every neighbor will envy you for is no rocket science. With the above tricks you can transform it from the boring patio it is to a space your neighbors will forever envy without digging deep into your pockets. Check us out to discover more tips on how to transform small common spaces into cozy havens.