Thanksgiving is a wonderful time for a food drive. Not only is everyone thinking about the value of their possessions to be thankful for, but they are also clearing out their pantries for feast ingredients. Associations can share a great deal of Thanksgiving fun by planning for events and charity. Everyone loves the feeling of knowing that the foods they haven't cooked in months will go to a family to help make their Thanksgiving a rewarding day full of food as well. There are so many families who can't afford a feast this year who benefit from the food drives put together by generous communities like yours.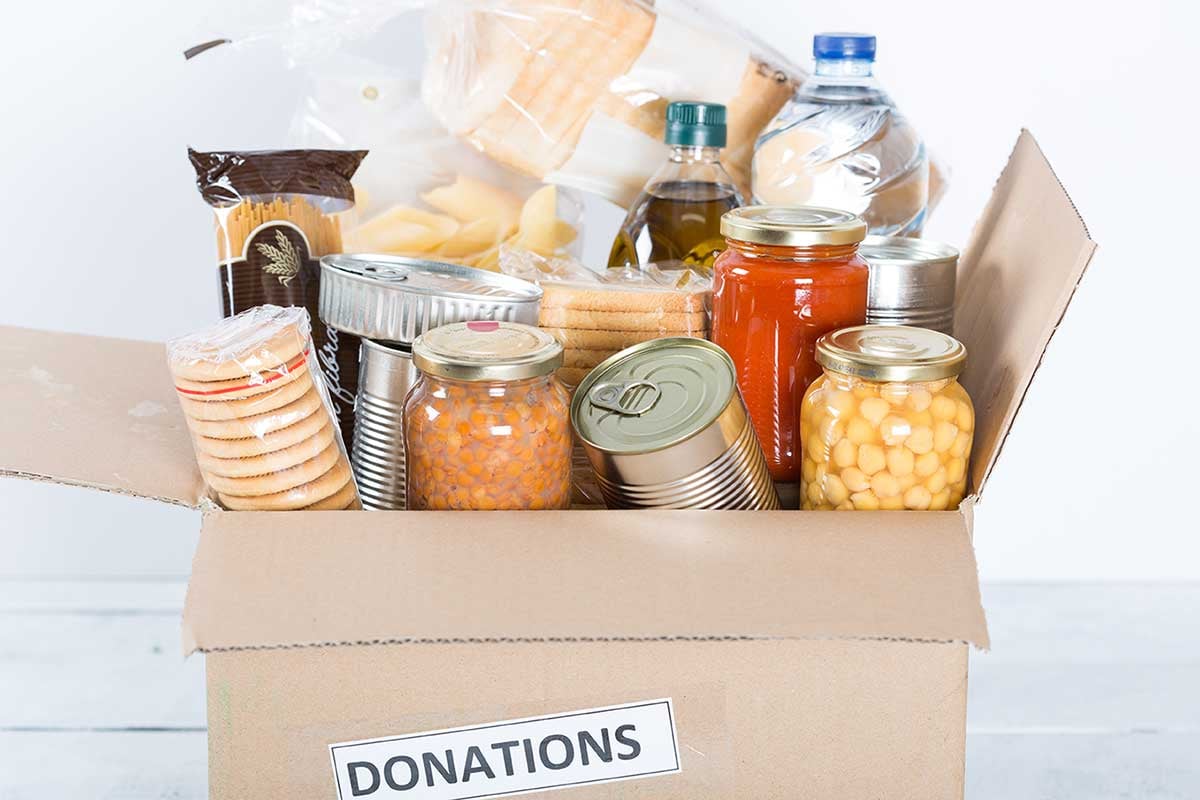 If you want to inspire your association to charity this year, all you have to do is organize a food drive and get the word out. Residents will come out of the woodwork with canned goods, packaged goods, and even groceries they bought for the purpose of donating. Because in the midst of giving thanks, we also remember that others have less and they deserve to be happy, too.
So here's a quick course in how to set up a food drive for your community association to make Thanksgiving full of food for less fortunate families.
Choose a Charity Partner
First, at a board meeting or community meeting, choose the charity partner who will receive your donation. This can be a local food bank, a Thanksgiving charity, a local church that handles holiday charity; anything that your association is comfortable with and certain will get your donation to people in need.
Then reach out to your chosen charity and let them know that your neighborhood will have a food drive donation. They may even have guidelines to help walk you through the rest of the food drive process.
Set a Donation Duration
Next, establish the duration of your food drive. Some organizations suggest a week, or perhaps the month leading up to Thanksgiving so everyone has time to swing by with their cans. The duration is important because this is the window your residents will aim for when planning to clear their pantries and/or buy things to donate. The cut-off date also needs to be a few days before Thanksgiving so the food can be distributed.
Delegate the Work
Separate up the work needed to make the food drive happen. Assign board members and committee members to:
Establish the drop-boxes
Monitor the drop-boxes
Count the items
Audit the items for safety
Make sure the contents of each drop box get to the charity
Start Getting the Word Out
Next, let your community know what's up! Those who weren't at the planning meetings will appreciate flyers, emails, and even neighborly visits to inform them that there is a food drive, the duration of the food drive, and where they can drop off items before the cut-off date. It's a good idea to create flyers, posters, and other printed announcements that can't be missed so that everyone gets the message even if they never attend a meeting and aren't home when you swing by.
Set Up Drop-Off Points
Drop-off points are essential. You may have one point or several, depending on the size of your community. Each box needs to be clearly labeled and, ideally, monitored to make sure all donations are above-board. These days, a wifi camera can serve as well as a human monitor in most cases.
Send Reminders and Donation Tips
During the donation period, send out additional flyers and emails as friendly reminders that the food drive is ongoing. Include helpful and friendly tips for how residents can donate along with what can be donated.
Set Your End-Date A Few Days Before the Real Cut-Off
As you wrap up, make your official end-date a few days before the actual cut-off. This allows time for people who are always running late to get their donations in at the last minute. You can get a serious boost at the end by being cleverly flexible with your end-date as people rush in with grocery bags of pantry items they forgot to bring in earlier.
Thank Everyone and Announce Your Charity Achievements
Finally, when you've counted all the cans and submitted the donation, make an announcement. Let everyone in the community know how much food you donated all together and what you accomplished in terms of feeding hungry families. This is the feel-good reward that everyone was hoping for and what will bring them back to donate next year. Some might even ask about next year's food drive a month early because they've been saving cans for a good cause.